I have been meaning to write a blog for a few weeks (months) now, but you know how it goes – all those ideas swirling around your head and no definitive thread to tug on to unravel all that you've been thinking about.
However, I am pleased to say that Lord John Bird has just helped me out with a post on Twitter today. As most of you will know, John is the brilliant founder of The Big Issue, he is a Senior Ashoka Fellow @AshokaUk  and I had the great pleasure of meeting him last year when The Spinney Primary School became an @AshokaCMSchool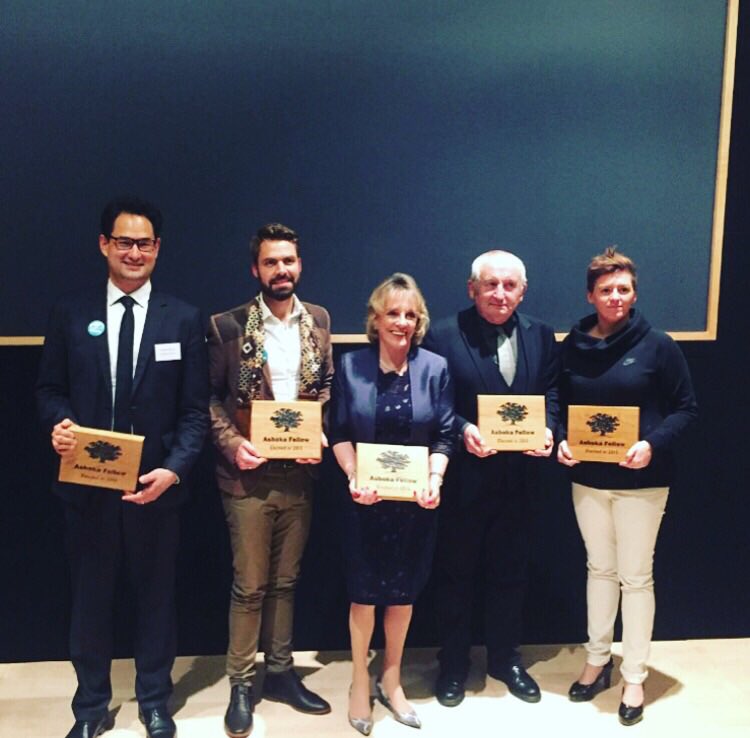 The Big Issue shared a video on Twitter of John talking vociferously in the House of Lords about the importance of Libraries, he knows only too well about the impact of illiteracy on young people and the statistics on the number of prisoners currently incarcerated who have poor levels of reading.
Education, teachers and society have a big job to do. I would much rather see Justine Greening talk about Social Justice than Social Mobility.  There is huge injustice in our school system and the current policies seem to be set on making the divide between the haves and the have-nots even greater!
Becoming an Ashoka Changemaker School  has been very rewarding. We have been in this network since October 2015. It has given our school the framework for even broader thinking about the Purpose of Education. This is a topic which keeps everyone busy! I am quite fond of this quote from Sir Ken Robinson on the Aims of Education, which also appears on our school website.
"The aim of education is to enable students to understand the world around them and the talents within them so that they can become fulfilled individuals and active, compassionate citizens."
Sir Ken Robinson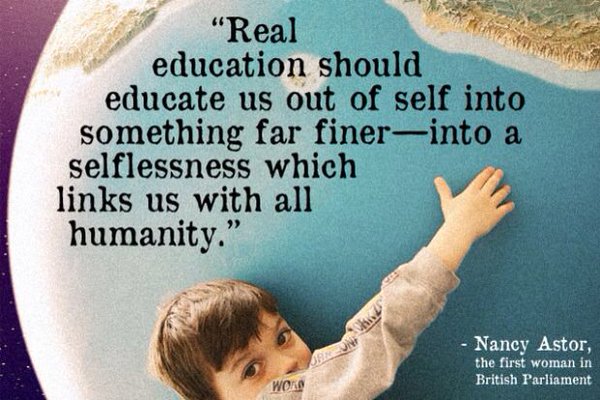 Being an Ashoka Changemaker school connects us with like-minded schools and fellows and there is a richness to being in this network that is infinitely inspiring! Meeting Michael Sani being just one of the wonderful opportunities! Michael started a wonderful initiative called Bite The Ballot which encourages young people to "fight for change that they might not get to see but their children might get to see". Here's Michael being name-checked by one of the finest and most elegant Presidents the United States has ever known!
Being an Ashoka Changemaker School helps us to reflect on the skills that young people require not only to be academically successful, and to have a creative and fulfilled life, but also to ensure they are equipped with an entrepreneurial spirit and innovative ways of thinking to help resolve the social, ecological and political challenges we face now and in the future, and the compassion to make the world a better place!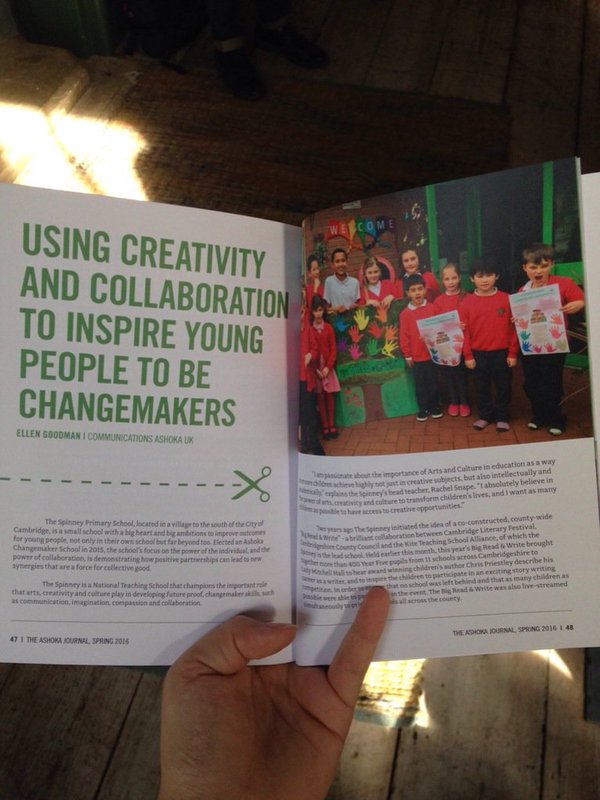 Another inspiring partnership we made last year was with an Erasmus Project "Schools as Learning Communities in Europe: Successful Educational Actions for all". Which you can also find at @SEAS4All_eu SEAS4All is a recent European Commission project to bring the pedagogogies of Learning Communities that have been successful in over 600 schools in Latin American Countries, and which are the positive legacy of Paolo Friere, to schools in Europe. Starting with a couple of pathfinder schools in Naples, Cyprus, and England, Maria Vieites Casado as the European Project Lead is connecting schools with their local communities, the University (in our case Cambridge University Faculty of Education), and Local Governments to introduce 6 effective pedagogic approaches that not only improve instrumental teaching, including SATS Results, but also promote positive pro-social values in their school and the wider school community.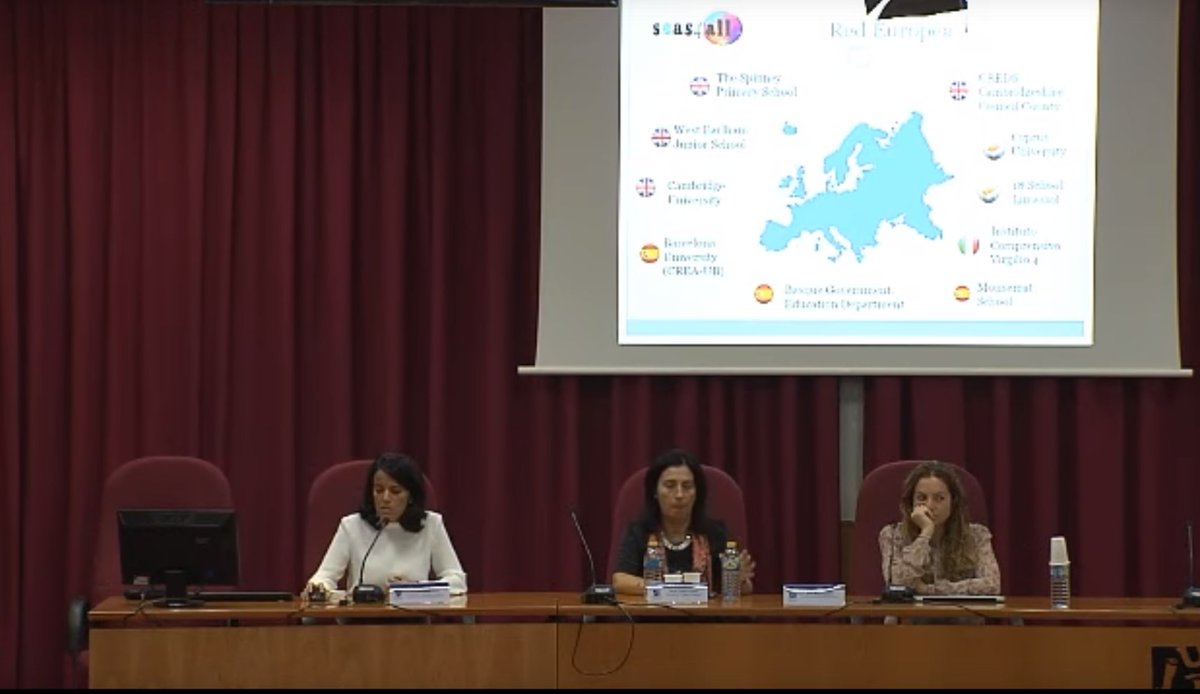 Underpinned by the important and significant research of Professor Ramon Flecha at Barcelona University, SEAS4All sets out 6 educational actions to support inclusion and improve social cohesion. One of these 6 actions is Dialogic Literary Gatherings. Dialogic Literary Gatherings, or as the children call them DLGs, involve the whole class of 30 pupils sitting in a circle with their class teacher discussing extracts of a classic text. The children decide on which classic text they want to read, they prepare for the DLG each week by reading a chapter in advance and selecting a passage that they want to discuss and then the whole group engage in conversation for about 40 minutes, based on their chosen extracts.
The DLG in Year 5 is going particularly well and the children are reading an adapted text of Homer's The Odyssey. Thanks to careful and thoughtful facilitation by the class teacher the children engage in reasoning, discussion, listening and debate, and the quality of their interactions is very impressive.
Underpinning DLGs are a number of values and skills that are enacted through this educational action, these include Egalitarian Dialogue, Solidarity, Compassion, Humanity, Communication and Critical Thinking.  Thanks to @VisualityBe for this image.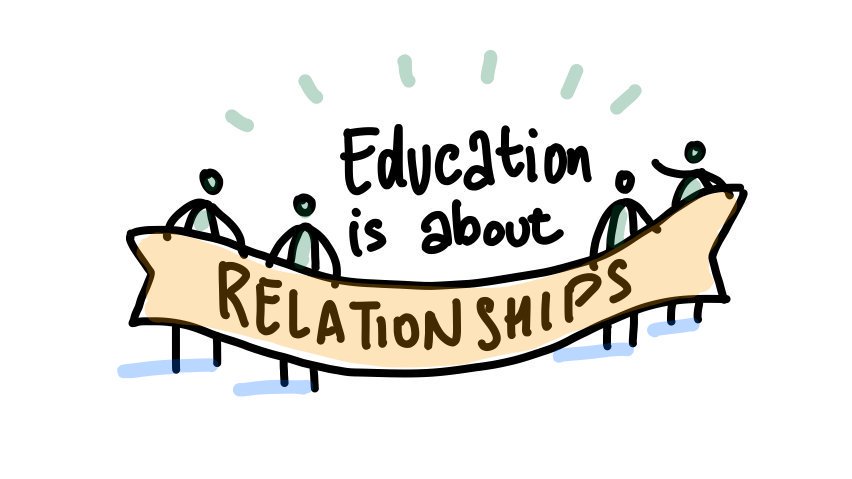 In finding out about Learning Communities, I was fortunate to have spent three days in January studying with Professor Flecha and other educators from Italy, Spain, Cyprus and England. The training included a visit to Montserat School, about an hour's drive from Barcelona, which is a Learning Community School and which thanks to the inspiring leadership of the Headteacher Nuria, who has worked with her team for 10 years, has ensured that the school despite being in a very socio-economically challenging neighbourhood, is now one of the top performing schools in the Country!
"We can teach children that if they take care of their friends, they can achieve extraordinary things, not just in their own lives but for all humankind."
Ramon Flecha
Just before half-term I was invited to participate in a European Ashoka Change Maker Summit in Ireland! This three day event spent with 150 other change makers was one of the most inspiring experiences of my life. The combination of beautiful mountain scenery, the wonderful companionship of the other participants and the unimaginable kindness and warm welcome of Ashoka Colleagues and our Irish hosts have given me privileged memories to last a life time!
On the second of the three days I had been asked to present a workshop. My workshop which will come as no surprise to those of you who know me, was #OnlyConnect. As part of the workshop, I invited colleagues to engage in a DLG based on the first chapter of The Little Prince. Although I know the book well, I had forgotten how meaningful and evocative the first chapter would be to people working in education. Have a look for yourself to see what I mean. Despite coming from all parts of Europe, the DLG allowed us to illicit a strong sense of community as we brought our own unique experiences, culture and thoughts to create a shared meaning from the text.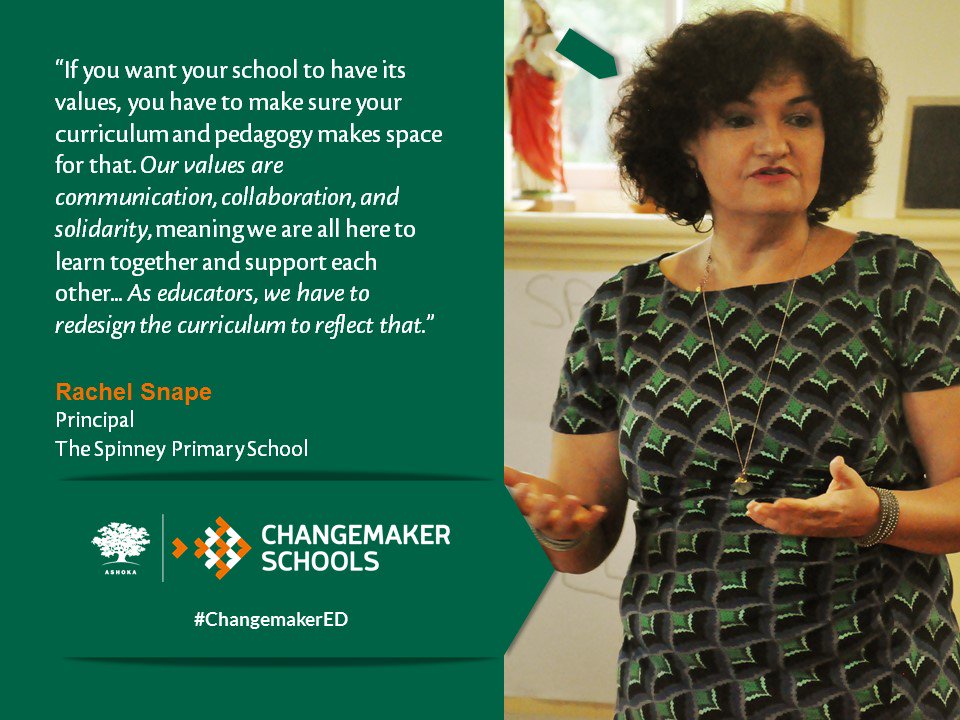 Sharing stories, reading books, engaging in egalitarian dialogue, visiting libraries are all fundamental to a good society! Through these activities we develop Solidarity, Compassion, Empathy, Democracy, Communication, Critical thought and debate and we share a dream for a world based on hope not fear!
"We want an education system based on hope not fear, one that appreciates the humanity of human nature."
Professor Yong Zhao
Schools, Libraries, Theatres, Parks, The Market Place every place where people meet are powerful places to share values and are microcosms of the world we wish for.
With all this in mind, it is important that we do whatever we can to save our libraries, to support schools, and champion the rights of everyone to have access to books and learn to read!
#LibrariesNotPrisons – Thanks John
For more information about SEAS4ALL, please feel free to contact me at The Spinney